Darian's BEAUTY IRL newsletter
Who is she and what is this?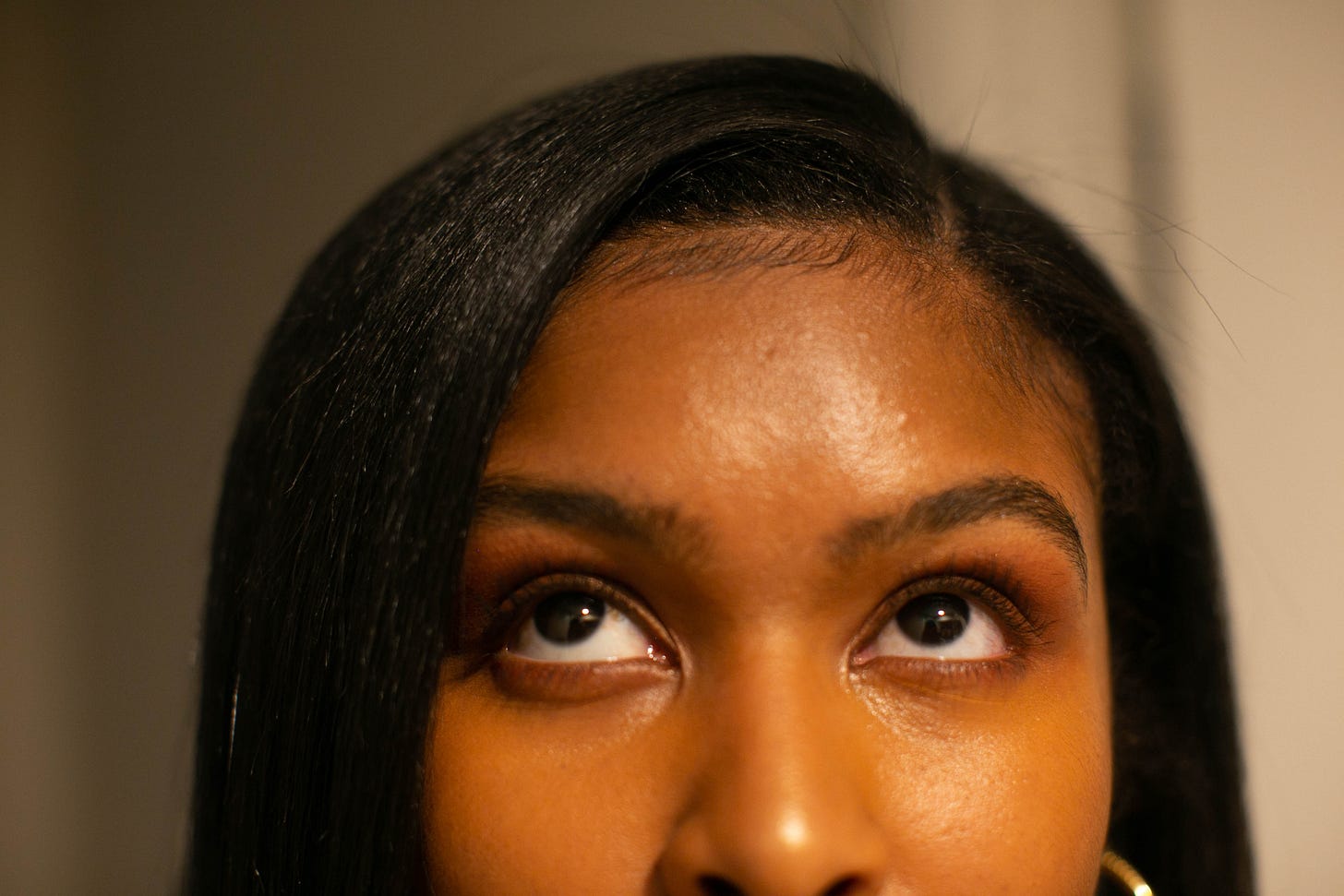 Photography by Natasha Campos
Growing up, my mom was a beautician. I watched her style all sorts of hair textures in our home's basement, which she turned into a small hair salon. She'd frequently head to the professional beauty supply and bring me along. I'd browse the aisles by myself as she talked to the store clerk, and build my case for a new hair grease or shower cap.
From relaxers, to transitioning to my natural curls, to trims gone wrong, to the most epic blonde hair, to braids, and other protective styles, there is one thing I know for sure: Beauty is one of the few things left you have to show up for. Sure, there are apps that will give you a very real idea of how an eyeshadow will look on your complexion, but nothing can compare to the sensation of applying lipstick or using a new conditioner. In today's world, that holds a lot of power.
After college (Emerson '13), I started working in newsrooms as a curation editor (a.k.a. a fancy word for a social media + mobile editor) for places like BuzzFeed News, Yahoo News, NBC News, Vox.com and teenVogue. I've always had a knack for asking questions and telling stories. I wanted, I needed, to know the truth about everything. Everything.
By 2017 I was burnt out by the news cycle, and desperately searching for a career path. It had to be something I would feel good about working hard toward. And I remembered all the lessons I learned in my mom's hair salon — and my on going obsession with hair and skincare. I began to think about how I could use my journalism skills to report on an industry that could use a dose of transparency between brands and consumers.
Now I write and report for the New York Times and teenVogue on how this crazy world intersects with other parts of culture.
— Darian Symoné Harvin | IG | TW
in this newsletter…
…you'll finish reading and feel satisfied; like you've learned something new and valuable about the complicated world of beauty. Personal fears and triumphs as I try to navigate myself. Information you'll want to share with a friend or a partner over dinner.
The inside of my brain on: trends I am noticing and industry news that raises my eyebrows.

What I'm testing + in-depth product reviews after 4-5 weeks.

Skincare routine updates. BTW: my routine is automatically sent when you subscribe.

Whenever I am able, BTS of my reporting and published stories. Think notes scribbles, photos, quotes.
---
some of my work
Jackie Aina Wants To Hold The Beauty Industry Accountable [buzzfeed news]
Meg Thee Stallion Knows 'Tuition Ain't No Joke' [nytimes]
Nails Tips From 'Claws' [nytimes]
The Inspiration Behind The Great Clothes In Hbo's 'Insecure' [nytimes]
What Is Hyperpigmentation And How Do You Get Rid Of Dark Spots? An Explainer. [teenvogue]
Do Blue & Red Light Therapy Work? A Guide To Acne Light Therapy [teenvogue]